INTRODUCING THE MUSIC OF GREG MARTINS!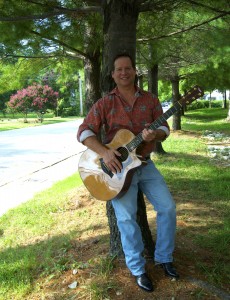 Greg is an Annapolis, MD – based acoustic guitar player, singer / songwriter.  Greg's lyrics and intricate guitar work draw listeners in, providing an intimate and emotionally satisfying listening experience.  
His songs cover a wide range of concepts, as you might guess from his CD's song titles – some are really funny and cleverly written and thought-provoking, and some touch upon that deeper, spiritual connection we all tap into or seek.  Nearly all of Greg's instrumental songs have a rich, full, pop-rock finger-picking style.  On his CD's these instrumentals often include other instruments, such as violin, Native American flute or additional guitar.  
Greg also plays many popular cover tunes when he performs at shows.
Listen to song clips:
(Click on the title you want to hear):
To purchase Greg's CD's and/or Individual Songs,

click here